One of the most common error messages in windows is "counldn't find ***.dll ". This occurs because of corrupt or missing DLL files. Now you can get all dll files you will ever need from dll-files.com. This site helps you easily fix dll erros by letting you download missing dll files for Windows.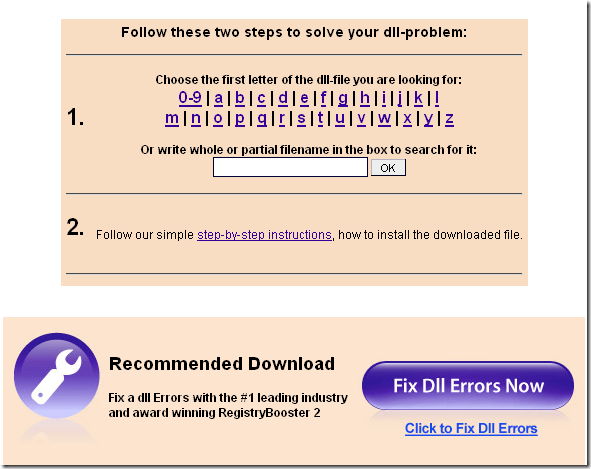 In this site you can search and get almost any type of dll files for free. The website has an extensive and up-to-date database. You can search for dll files using on-site search function or browse them alphabetically. You can even upload any dll files you have to help them extend the database.
Here is the list of Features:
Download missing dll files to repair dll errors on windows.

Search and browse dll files alphabetically.

Free and doesn't require any registration.

Easy to fix Dll Errors by following step by step instructions.
Check out Dll-Files at www.dll-files.com