Domains Bot , as the name implies is a Domain name search engine. It can be used to get domain name suggestions. The service is very much helpful for getting the suggestions based on a name, keyword, domain or even a short sentence. The web application will show you the results instantaneously as you type in your input in the search box.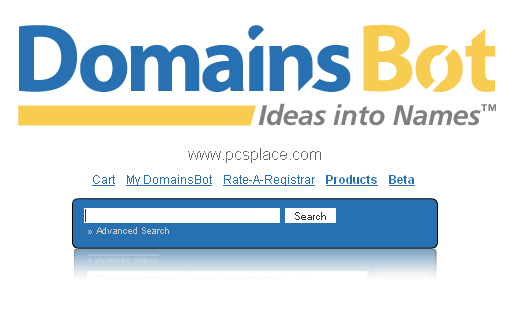 There is also a advanced search which lets you search for domains in a customized manner by filtering out the results. The suggestions can be filtered based of
Extensions,

Status of domain,

Keywords,

Domain length etc.
The search will also check for domain names which include  Hyphens, Numbers, Related, Compound, Variation and also Adult terms. This makes it easier to search for any kind of domains. It makes the whole domain searching a fast and easy process.
You can regulate your results from 100 to 5000. It means that you can get that many suggestions for a single search. There is also a option to save the search.
Right now it is offering its service in 6 languages like English, German, Portuguese, Italian, Spanish and French. The site also offers many other services like name spinner, typo searcher, keyword cloud etc.
Get your domain Name suggestions at www.domainsbot.com