Here is a cool site where you can design your own shirts online. It is called ShirtsMyWay. Here you can design shirts that fits your exact body size, fabric requirements and style.  Using this you can design your own shirt made and tailored to your requirements and then can order it online.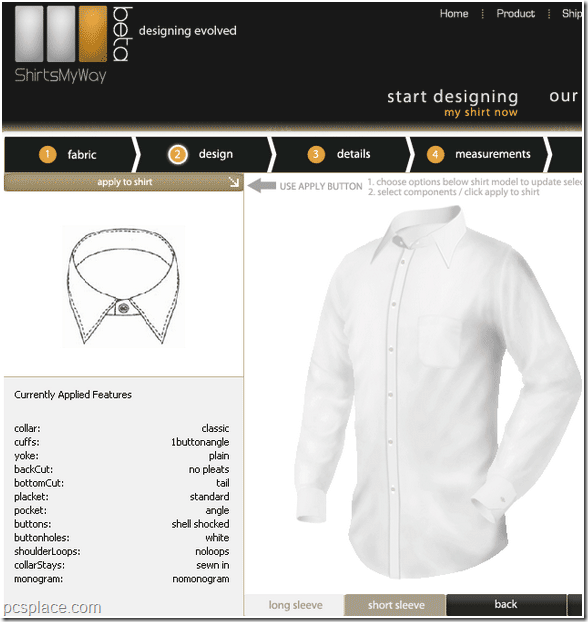 The site offers various options for you to choose like the fabric and design of shirt elements (collar, cuffs, yoke, back cut, bottom cut, placket and pockets etc). As far as measurements are concerned, you can provide your own values or can even go for the standard ones. After you made your customized shirt, click to add the shirt to your cart. Register to order the shirt online or save shirt designs and body measurements for later use.
It has Free standard domestic and international shipping (15 working days), $10 for Express delivery (9 days). and also you can preview your shirt while designing which will show you the how your very own custom designed shirt looks like.!.
Visit www.shirtsmyway.com