Social networking has become a way of life for many of us in the past couple of years. Staying in touch with friends, sharing pictures and videos has become hassle free and simple. A new addition to this genre is the site coolmusiczone where everyone speaks the language of music. This is a site especially dedicated for Music lovers or enthusiasts who wants to learn music online.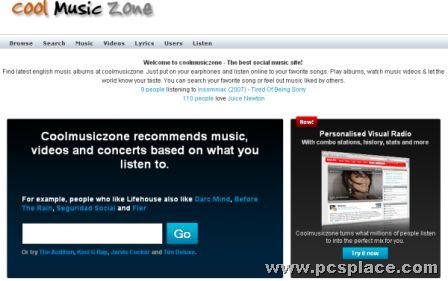 Just like other social networking sites, you can create your profile, add friends, scrap, message and get in touch with people with similar taste in music. Along with this you can also listen to music online or watch popular music videos for free. This site has a huge collection of almost all international artists and also has a collection of lyrics, biography, events, pictures, albums, charts and the current listeners online. 
The users can search for their favorite songs, add and edit the biography and add pictures and videos of their favorite artists, thus making it a very  personalized experience. The music is arranged into categories based on genre like Rock, Pop, Rap, R and B, Dance, etc. There is also a feature called personalized Visual Radio.