Windows Live Writer is undoubtedly the most incredible and user friendly blogging client available for Windows OS. And like most of the plugins. the below plugins for Windows Live Writer will only make it better.
Once you are done reading this post, you would realize that once you start using these plugins, you would saving so much of your time and efforts. Whether it would be uploading images, videos, linking Wiki URLs or any other URLs, the below plugins would help you with all.
Installing and uninstalling these Windows Live Writer plugins is incredibly simple. All you need to do is download its setup files and run the .exe files to install them. And navigate to Control Panel and Add / Remove programs to remove the programs.
So lets get down with the plugins list now.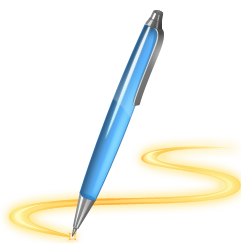 7 Free Plugins For Windows Live Writer
Having attractive bullets make your post look more pretty. So why not try them? Yes, Live Writer does come with basic bullet feature. But if you want to make your post look more special with cool looking bullets, then this Windows Live Writer plugin is a must have for you.
As the name suggests, this Live Writer plugin would let you use images on Flickr straight away. This plugin would let you search for images / pictures on Flickr and use them on your posts. If you use Flickr as image repository, then this plugin would prove to be of great help.
When I used to work on Live Writer (before switching on to Mac), I missed Find and Replace feature on it. With this plugin installed, I can very well replace text the way I do on my text editor. Life saver!
If you are having a blog which involves sharing of C, C ++, C #, HTML, JAVA or any damn programming or language, then you have to have this plugin. Using this plugin, you can format your code snippets in your post in a presentable manner. Trust me, it saves so much of your time, and the end post looks gorgeous.
If you an habit of linking Wikipedia URLs in your blog posts, then check out this plugin. With this plugin installed, all you need to do is click open it and enter the keyword whose Wikipedia link you are looking for. That is it! Within fraction of a second, it would display the the required URL which can be copied and used by you.
I like putting on pictures with greater quality on my blog posts. And I do not mind my minutes in sharpening the pictures that I would upload with my post. This plugin lets you enhance the images straight on your Live Writer without making you waste your time on photo editors.
7 out of 10 bloggers must have surely used the screenshot capturing program, SnagIt and I am pretty sure that those 7 people must of loved it. So, how about having this as a Live Writer Plugin. A handy addition, right?