Forgetting Birthdays of your friends and close ones is not an unknown phenomena. Sadly, its quite a known act of this fast paced life. In this post, I have listed out some useful iPhone apps which would remind you of birthdays and other important dates.
These apps are basically Birthday Reminders which would remind you of important dates, so that you won't miss out wishing your loved ones on their important days. Even though you are a busy soul, these apps would ensure that you won't forget auspicious dates of important people in your life.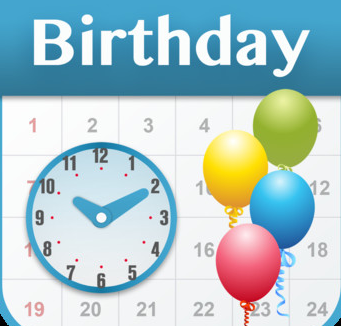 Top Birthday Reminders For iPhone
Its one of the best Birthday Reminders available on Internet. This free iPhone app lets you import birth dates from sources like Facebook, Contacts. And it also lets you send personalized Greeting Cards. It supports 8 different languages which makes it a globally loved application.
As the name suggests, its your personal Birthday Calendar. Its a pretty straight forward app where you can mark your loved ones birthdays and this app would remind you of the same. This application is also capable of importing birth dates from Facebook.
You can use this app to send customized birthday wishes automatically. With its entire settings panel, you get a pretty good tool to remind birthdays and anniversaries.
Alternative
If you did not like any of the above options (which I do not think would happen), then you can try out hundreds of conventional reminder applications in the iOS App Store. But, importing birth dates would still be a heavy task.
So, I recommend to go with any of the two apps and stop forgetting Birthdays and Anniversaries of your close ones.