I have been exploring a lot on Alfred lately. And all these Alfred related articles are aftermath of that. I have shared some must know Alfred tips and tricks, and in this post I would sharing some of the must have Alfred extensions to unleash it.
I have tried to diversify the whole list so that every reader can find something useful in the list. I would soon come up with its second installment, and for the being lets start with the first compilation of top free Alfred extensions or say Alfred Powerpacks.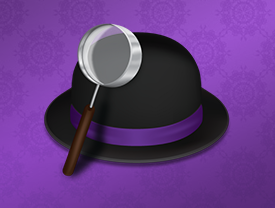 Top 5 Free Alfred Extensions – Must Have Alfred Powerpacks
Zip File and Folder Using Alfred
Title sounds interesting, right? If you have a habit of zipping the files very often, then you need to have this free Alfred extension. All you need to do is search for the file or folder using Alfred, press the right key and scroll down to find an option to zip it.
If you are a Spotify and Alfred user, then do check this extension. Once its installed, you can use the keyword spot and perform number of Spotify tasks like start, pause, quit, mute, shuffle, repeat, and many more.
If you are a Twitter fan, then get this Alfred plugin installed on your Mac as it makes your Twitter life so very easy. Using the keyword tw it would let you send tweets, create / delete list, send direct message, block / unblock user, and much more.
Now whether you are using Outlook or Mail.app on your Mac, you would be allowed to use Alfred to search emails.
As the name suggests, this Alfred Powerpack is meant for updating all the installed Alfred Extensions.With the keyword, update you can check for updates, update any extension, check versions and much more.
You can still explore more and more Alfred extensions to make your life easier. And if you wish to enjoy the monster like powerful Alfred, then you can buy its official Powerpack.