If you were thinking that you need to jailbreak to tether your iPhone or iPad, then you are mistaken. There is a simple way which would let your tether iPhone 4 /iPad without jailbreak.
There are number of apps avaiable on iTunes using which you can easily let you transform your iPhone or iPad into a WiFi hotspot. Now, you can use Internet on the computer nearby the tethered iPhone or iPad.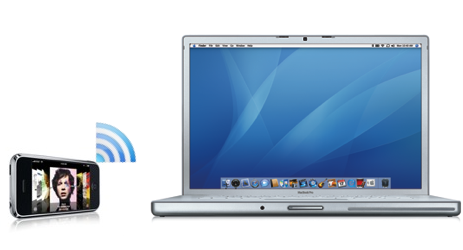 Tether iPhone 4 / iPad Without Jailbreak
To start with, you need to make use of a web app for configuring your iPhone / iPad at the below URL:
http://help.benm.at
Now, scroll down and tap on the burron labeled as DOWNLOAD. And once you are done with the download, you need to tap on the INSTALL NOW.
Now GO TO iPhone's preferences app, and navigate to GENERAL > NETWORK > INTERNET TETHERING. Here, you need to turn it ON and if it asks you to turn your Bluetooth OFF, go ahead and do it as it would save a lot of your iPhone's battery.
And when you try to connect your iPhone / iPad with computer, the network interface will ask you to APPLE & TURN OFF YOUR WIRELESS. Just choose that option.
Now. restart your iOS device and that is it. This is how you can tether iPhone 4 / iPad without jailbreaking it.