Full functional iCloud would be coming into existence in the coming fall. If you are an avid Apple user, then you would love iCloud as you need not download apps, songs or your contacts separately on each of your iOS device. So, here is some help to sync iCloud with iOS and iTunes so that you enable automatic download of apps, music, books on all your iOS devices all together.
To do this, you need to do some configuration in your iTunes and iOS devices. And make sure that you use a single Apple ID for all your activities. So, if you do not have one, create one before you sit to sync iCloud. And once you are done with the below steps, you need not manually sync your stuff as it would be happening automatically.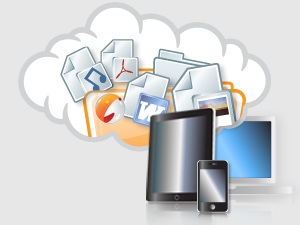 Enable Automatic Downloads on iOS Devices
If you are having iOS 5 installed on your iOS device like iPhone, iPad, iPod Touch, then it this feature would be enabled by default. But if have the lower versions of iOS installed, then you can follow the below steps:
Tap on Settings > Store on your iOS device. Now it would ask you to enter the credentials of your Apple ID if you are not logged in. And once you login to it, tap on the On/Off button in order to switch on the feature to sync yours purchases of the apps, music, books to iCloud.
Enable Automatic Downloads on iTunes
Once you launch the iTunes, you need to access the Preferences option. If you are working on Windows, you can find it at Edit on Main Menu and if you are working on Mac OS, you will find it on iTunes option on Main Menu.
Then, click on Store tab, there you will find a section labelled as, Automatic Downloads. Just put a check across the content type which says, music, apps, books etc which you actually want t sync to iCloud once you purchase it.
How to Enable Automatic Downloads in iTunes (Requires iTunes 10.3 or newer)
These are the steps to sync iCloud with iTunes and iOS  and enable automatic download of apps, music, books on all your iOS devices all together.