Yes, Mac is different but it does not mean that it does not let you do things which normal laptop or notebook lets you do. If you want to share files between Mac OS X Lion and Windows 7, then here is some help. So before you actually start sharing files, we need to get Mac as well as Windows PC in a single network.
SETTINGS ON MAC
Click on the Apple Menu and click on the option labelled as System Preferences. There under the Internet & Wireless section, click on the Sharing option.
In the new window that opens, click on the lock icon on the bottom of the screen is in case it is locked. And to unlock, you need to enter the password of the current user.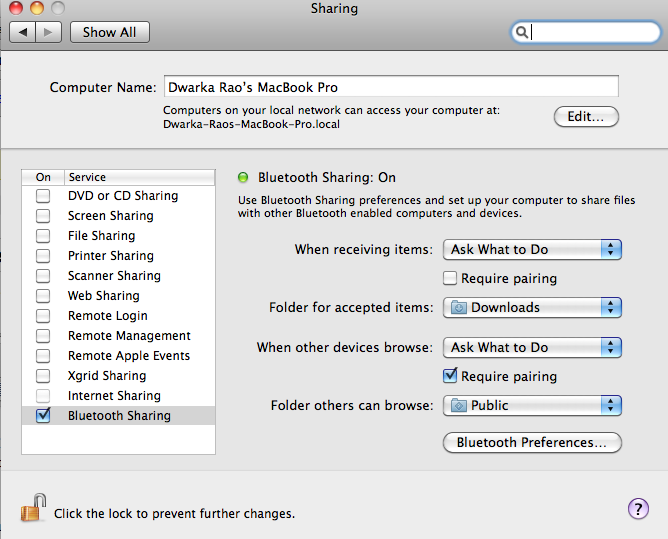 Now, check the box just beside the File Sharing option. Now, you need to have the folder that you want to share under Shared Folders section. If it is already there, then its well and good. Or else just click on the + button, and choose the folder.
Now under the Users section, choose the user with which you are currently logged in. There, choose Read & Write  as the user rights.
And just at the upper right corner of the Window, click on the Options button and put a check across the option marked as Share files and folders using SMB (Windows).
It would prompt you to enter the password. Just enter it and make sure that you copy down the IP Address and the Mac name that it displays. Once you are done with all these settings, simply close the File sharing window.
SETTINGS ON WINDOWS 7
Open the Run utility on Windows and then enter the IP address that you have copied on your Mac starting with "\\". For example,
\\192.xxx.x.xxx
Once you click on the OK button, it would prompt you to enter the Mac username and password. Just enter the right credentials and click on the OK button.
Now it will display you with the files inside the shared folder on your Mac. This is how you can share files between Mac OS X Lion and Windows 7.