I know number of people who just love to customize their computers. If you are a Windows user, then you can easily find number of program which would let you customize your machine the way your want, but if its Mac, you would have to spend some time on Internet to try out good apps.
If you wish to change Folder icons on Windows, you might not even need a third party program as Windows itself allows you to do that, but you surely need some help if you are working on Mac. And in this post, I would be talking about Plaster which is free app that lets you change Folder Icons on Mac.
As the name suggests, this app lets you plaster images on the folders on your Mac. And those you wanted to do this would love this app because it makes the whole deal so easy and quick. There are two ways to use this app, and below are they.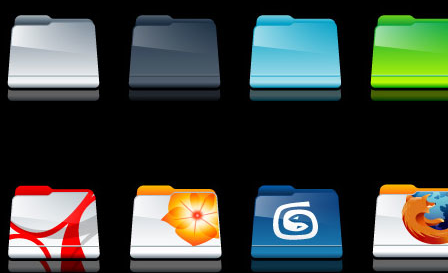 Method 1 – To Change Folder Icon On Mac
Drag the image that you want to put on the Folder onto the Plaster program
Instead of an image, you can even drag a icon itself and this app would use the that icon as the folder image
Or if you want to use a folder with image as it is, then press shift, drag and drop that folder onto the Plaster app
Once you have made a decision on the icon, simply drag and drop the folder now
And that is it! This program would plaster the chosen icon or image as the folder image
Method 2 – To Change Folder Icon On Mac
In the above method, I have mentioned about the three different ways to chose a folder image. And here is one more way to customize folder on Mac.
Just copy the image that you want to use into the folder
And drag – drop the folder into the app
If your folder has more than one image, then you can keep clicking on Try Again button until the image comes that you wanted to use
That is it! These are the different ways to use Plaster in order to put an image on folder on Mac or say, customize folder on Mac or you can even say to change folder icon on Mac.