If you do not like to use separate remotes for your television and Apple TV, then we bring you with some respite. We bring you a complete guide which would let you use / sync TV remote with Apple TV.
Well, you can follow the same steps to use your DVD remote, TV Tuner remote or Cable remote to sync them with your Apple TV.
Sync / Use TV Remote With Apple TV
To start with, switch ON your Apple TV and get ready with your Apple TV remote and TV remote.
Using your Apple TV remote, navigate it to Settings. There, select the option General and then navigate it as Remotes and Learn Remote.
Now, you need to set your TV remote such that it doesn't control anything currently. And now, use your Apple TV remote and select Start using it.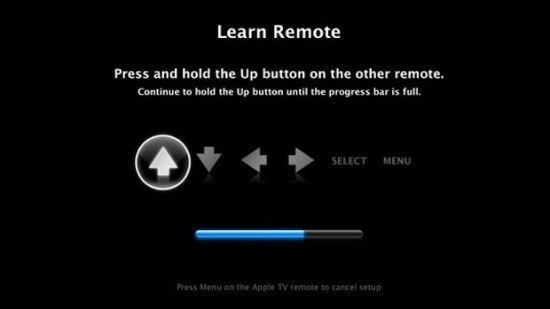 Now your Apple TV would display number of buttons which stand for Forward, Back, Down, Up, Menu, Select and many other. Use your TV remote to sync it with your Apple TV.
Its like choosing the button on your TV remote to work in a particular way on your Apple TV. While you would be doing all this to setup your TV remote as Apple TV remote, you can keep an eye on the progress bar at the bottom of the screen which shows the syncing process in progress.
Once you are done with syncing all the buttons, you can use your TV remote to control your Apple TV too.