This is one of the best ways to monitor your other Mac on the network. I mean, if you want to keep an eye on what's happening on your child's Mac, then you can share Macbooke screen with another Mac on network.
And the best part about this method that it does not involve installation of any third party tool. It implies that the other person won't even realize that his screen is being shared. All you need is the admin credentials of the admin account of the Mac whose screen you want to share and that is it.
Let me get into the how to guide so that things look clearer to you.
How To Share Macbook Screen With Another Mac On Network
Get to the System Preferences of the Mac whose screen needs to be shared and click on the Sharing option under Internet & Wireless section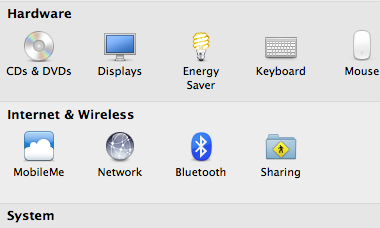 On the Sharing window, put a check across the Screen Sharing option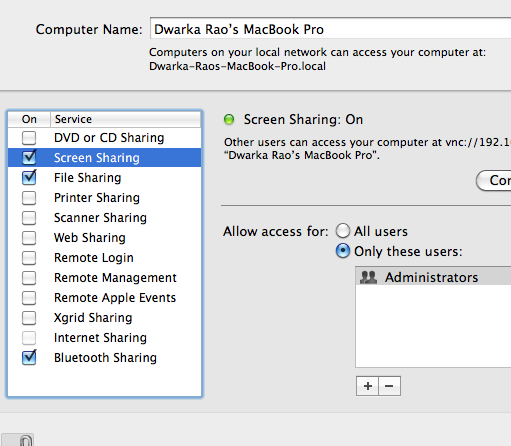 And you can configure few things according to your preference such as Computer Name and Group Of Users that you would like to grant access to
Once you click on the Lock icon after completing all the things, a dialog box would pop up mentioning, Anyone may request permission to control screen and VNC viewers may control screen with password
You can check as per your requirement and proceed by clicking on OK button
In order to start the screen sharing, open your Finder window and check if the Mac is being listed in Shared section on the left panel
It would now prompt for ID and Password. Enter the same and click on OK button
And that is it, you can now view the screen of the other Mac in one of your Windows
Isn't it cool? And you can gain control just by double clicking on the screen. Whether it would a prank or genuine vigilance action on your child's Mac, this method to share Macbook screen with another Mac on network would prove to be of some real help.