Regardless the reason, if you need to reset iPad 2 to factory settings. Once you are done with reading this post, you would realize that restore to factory settings is not such a big deal.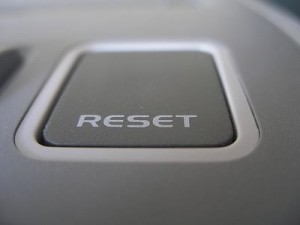 Reset iPad 2 To Factory Settings
There is one thing that you should do before you actually start with this restoring settings thing, and that is to take the backup of your iPad 2.
To start with, tap on the Settings option of your iOS device. And then, tap on the General button. There you will find an option labelled as Reset on the right panel. Just tap on it.
Now, it will display you with number of options. Simply tap on the one, which looks most apt for your. Below are the descriptions for them:
Reset All Settings : This will reset all the settings and preferences as it was initially.
Erase All Content And Settings : In addition to resetting your iPad 2 to factory settings, it will also erase all the content from your tablet which include apps, contacts music, video.
Reset Network Settings : This will reset the all network settings which include the WiFi, 3G settings.
Reset Home Screen Layout : If you have changed the way your Home screen looks, this option will reset the total home screen layout.
Reset Keyboard Dictionary
Reset Location Warning
Once you choose any of these options, it would ask you to enter the passcode if you set any. Once you enter the right passcode, it will reset iPad 2 to factory settings.