What would you do if you find issues with apps on your iOS device? Had it been a normal device, I would say that, "I would reset apps on iOS." And technically speaking, that is how this whole thing should work.
Instead of scratching your head and thinking what possibly could be wrong, the best thing to do would be just take some time and reset apps on iPhone, iPad or whichever iOS device you are using.
This tutorial is basically a set of three tutorials which involve, closing the running app (to be more precise, the app which is not performing as it should), uninstalling the app and then installing the app.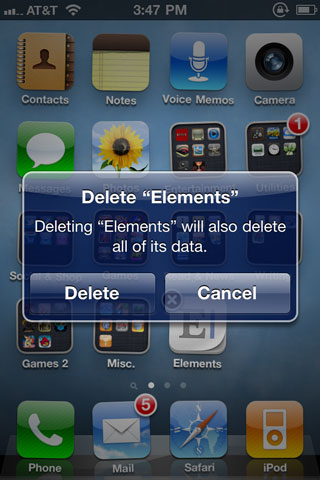 Step By Step Guide To Reset Apps On iOS
Now there are two methods which are actually equivalent to reset apps. One method would be closing the apps properly and then launching it again.
And the other method is deleting the app and installing the same on the device. Then the app would surely work smoothly.
METHOD – 1
In the first method, simply double tap on the Home button, which would actually show you all the apps running on the iOS device.
And in order to close any of the app, all you need to do is just tap on the app and keep holding it until the app gets closed. And once the app is closed, all you need to do is just launch the app again.
That is it, this is how you would reset apps on iOS.
METHOD – 2
In this method, you need to remove the app and then install the same app which is equivalent to it.
In order to remove the app from iOS, you need to touch and hold the app until the icon shakes. And once you can see the "X" button at the corner of the icon, just release the button. And this would prompt you to tap on the Delete button, and this would delete the app.
Now if its a free app, you can find it from the App Store and then install the same. And if it is a paid app, navigate as Updates > Purchased. Tap on the cloud button and this would again install the app.
So this is how you can easily reset apps on iOS.