It might be my personal opinion, but working just with keyboard is so much of fun and efficient as it saves so much of time. So, here is the easiest way to create / make your own keyboard shortcuts on Mac.
To start with, choose of the keyboard shortcuts which do not exist by default. And make sure that you use key combinations so that you can relate to the purpose and remember it accordingly.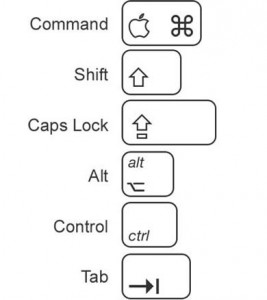 Create / Make Your Own Keyboard Shortcuts On Mac
So, navigate to System Preferences > Keyboard and Mouse and then click on Keyboard Shortcuts tab. Now, you could find a "+" symbol at the bottom.
You need to click on it and then from the drop down menu, select the Finder option. Here, you actually need to type the exact name of the menu command that you want. It is more like describing the Mac about the Shortcut.
Now simply enter the keyboard shortcut and click on the Add button. That is it! This is how you can make your own keyboard shortcuts on Mac.