If you have a brand new Macbook in your hand, then you would surely be looking to create partitions. So, if the question how to make partitions on Mac is bothering you, then you would be relieved to know that it is a cake walk.
All you have to do is make use of a inbuilt Utility offered by Mac namely, Disk Utility to make any number of partitions that you want.
Create / Make Partitions On Mac
To start with, open the Disk Utility from the Utilities provided by Mac OS. Then click on the drive that you want to divide into partitions.
Now, you need to click on tab labelled as Partition. Here, you can set all the parameters which include number of partitions that you want to create, size of the partitions, name of the partitions, format and many more.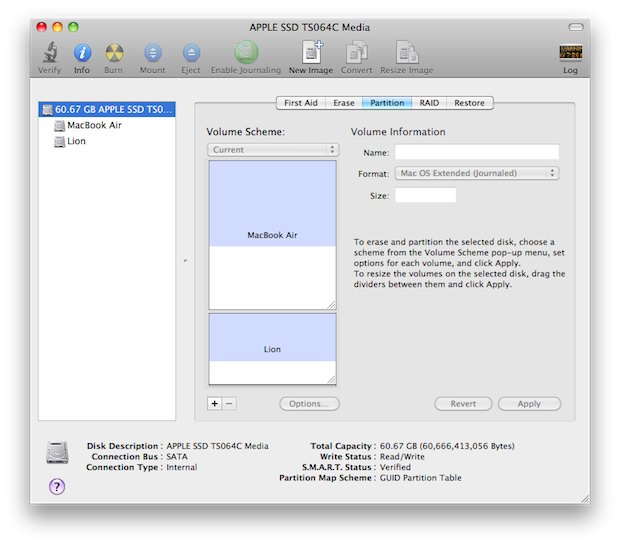 To do that, all you need to do is simply click on the block that you want divide just below the Volume Scheme option. Then click on the '+' button right the bottom of that blocks to divide it into 2 partitions. Then, you can further alter the size by mentioning the size.
On the same window, you can choose the format and name of the partition also. Once you done with all the settings, simply click on the Apply button.
It would take some time and once it is done, you can check that you are done with your task to make partitions on Mac.