I have been in love with torrents since the day I have ever tried them for the first time. But that love has to be killed when I started using iPhone. So, if you are looking for ways to download torrents on iPhone / iPad, then we have got ways to help you.
Provided you have a jailbroken iPhone / iPad, you can easily download torrents on these iOS devices. This app namely, iTransmission works similar to the way Bit Torrents work on computers.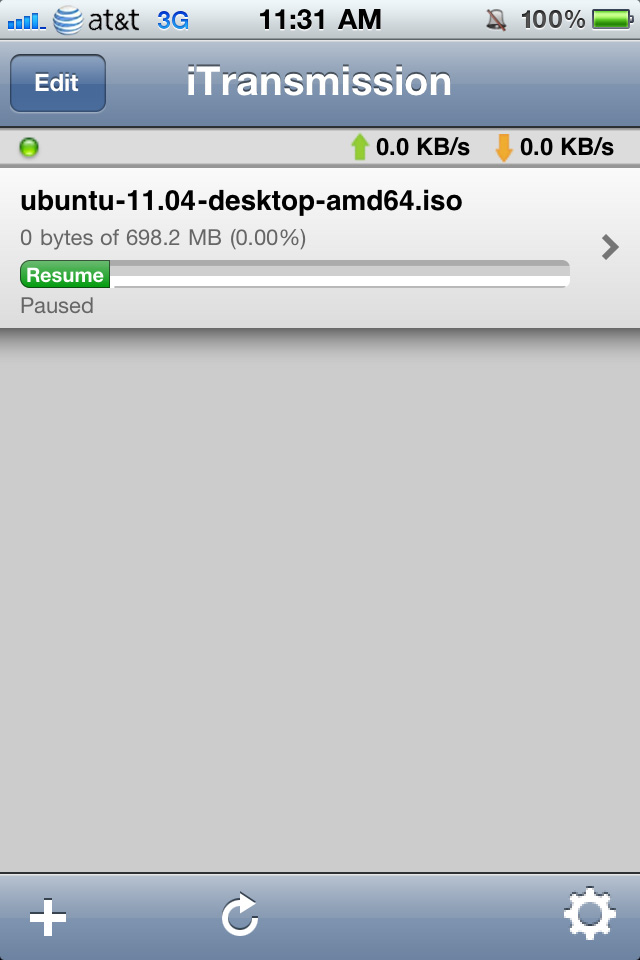 This iOS app useslib transmission in the backend. And if you have a jailbroken iOS device in your hand, you can straight away download it from Cydia via repo.insanelyi.com. So, if download torrents iPhone is what you are thinking of all these days, then try iTransmission.
This iPhone torrent client is a fully functional torrent client for iOS devices. And the fact that the way to use this iOS torrent client is very much similar to way you use any other similar tool on your computer.
Just like other similar clients for PC, iTransmission lets you download the torrent directly using the URL for its .torrent file, using the magnet and also use the torrent file available on your iOS device.
This is the best torrent client for iOS device which would let you download torrents on iPhone, iPad. And the fact that it is easy to use and resembles a desktop torrent client to a great extent makes it more powerful.