Its not necessary that one would like an updated software every time they get to upgrade it. For instance, I did not like iTunes 11 for number of reasons. There is no doubt about the fact that it has more number of features than its previous version, but because of N number of reasons, I wanted iTunes 10.7 back.
If you have been looking for a safe and quick way to downgrade iTunes, then you have landed on a right page, so continue reading this post. Before we get into the actual steps, I would like to share the list of apps that you would need. So, download them before you start with the downgrading process.
Things Required To Downgrade iTunes On Mac
AppZapper, to safely remove the iTunes from Mac
Pacifist, to install iTunes properly
DMG file for iTunes 10.7
Backup of your iTunes Library (things like your playlists and stuff)
Assuming you are ready with all the above mentioned apps, I would like to take this tutorial ahead with the actual steps.
How To Downgrade iTunes 11 To 10.7 On Mac
First thing that you need to do is remove iTunes 11 safely. So, launch AppZapper and drag & drop iTunes on its interface in order to uninstall it properly
Make sure that you first uninstall iTunes before you use AppZapper for uninstalling any other app because this program will let you uninstall 5 apps for free and there after, you would have to buy this app for $12.95
Once you drag and drop iTunes 11 icon AppZapper, it would prompt you that it won't be able to zap this program as this is an Apple software
Now click on the button which would take you to AppZapper preferences. There uncheck the option, Keep Apple applications safe, and try to uninstall iTunes again. This would work out fine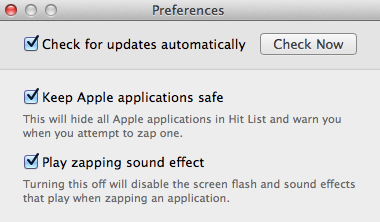 Since you have uninstalled iTunes 11 and have the iTunes Library ready, so you are good to get iTunes 10.7
Launch Pacifist and drag & drop the iTunes 10.7 dmg file onto the Pacifist window. You would now see all the files inside the DMG file with the details like its sizes, owner, permissions
On the top right corner of the window, click on the Not Authorized window and enter the admin credentials. Now you could see the Install button is active. So, just click on it
Pacifist would now ask if you would like to replace the files or stop extraction (this is the reason we are using Pacifist, because it helps in smooth installation). Just click on Replace button. Make sure that you put a check at Don't ask again for this installation option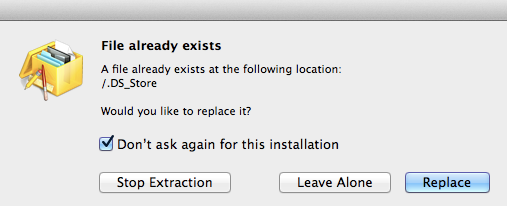 Once the installation is complete, you can restore your iTunes Library back and that is it
This is how you can easily downgrade iTunes 11 to 10.7 on Mac. Just follow these steps properly and you would be through.