How many times have you found yourself in a situation where you wish you copy songs from your iPhone to some other computer but later sit aside as its not possible. If you want to do something about it and you have a Mac, then continue reading this post.
In this post I would be talking about a free Mac app, DeTune which lets you copy your music from iPod to Mac, yes you can copy music from iPhone to Mac too. Imagine a situation that you have been syncing your iPod / iPhone on your machine, and one fine day your computer crashes. So, what about the songs that you have on your iOS device?
Technically, you won't have them anywhere once you sync your iOS device with some other computer. But, with DeTune you can simply copy music from your iOS device to Mac. Hence, you would atleast be able to recover the songs copied in your iPhone or iPod.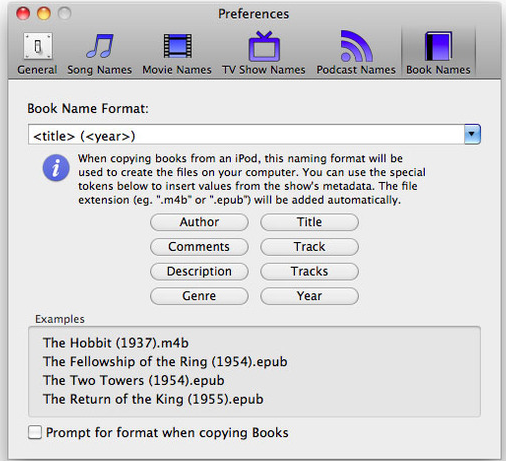 You can use this application in many such situations where you would need to copy music from your iOS device to computer. Lets get into further details of this wonderful application, DeTune. Below are some of its features:
Drag and drop music from iOS device to Mac
It supports all the iOS devices i.e. iPod, iPhone and iPad
Apart from music, you can use this tool to copy movies, ringtones, eBooks and much more
Unlike iTunes, it would not let you play the music or movies before copying it. Although, developers have mentioned on their website that the feature would be soon implemented
You can check its Preferences tab to understand what it is capable of copying and what not
To conclude, it is a pretty straight forward app to use where you do not need to do much to get your job done. Its all about drag and drop, with which you are definitely good.