Mac has always been about good looks. And this is the reason that every app designed for Mac looks good. And if are looking for an easy way to change icons and themes on Mac OS X in order to make it more appealing, we have got a solution.
iCondubber is a free Mac app which lets you manage and change icons without much of efforts, and this makes it an amazing app.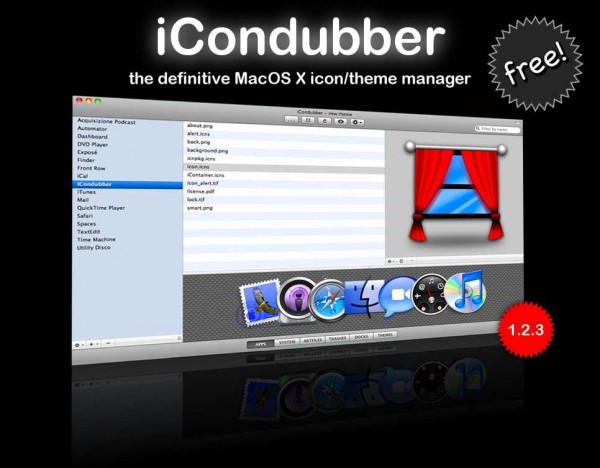 You can easily view all the image files and icons bundled with any file. So, it offers you with number of options to tweak scroll bars, toolbars. Regardless the format of icons and images, this free Mac app is capable of handling it all.
You can even use iCondubber to apply new themes and icons without restarting your Mac. The other feature which makes this Mac app a powerful one is the fact that in case of any crash, it is capable of restoring back the crashed icons and themes.
It may not be a must have app on your Mac, but it is worth trying iCondubber as it offers you with an easy way to modify and change icons and themes on Mac OS X.