Quicktime Player is one of the most popular media players on Mac OS. Many of the Mac users agree to the fact that Quicktime is an excellent media player. And in its latest version, it has incorporated elements of the pro version which include ability to record your own audio display and easily. But there might be a reason that you want to switch to some other media player, which makes you look for some good Quicktime alternatives for Mac.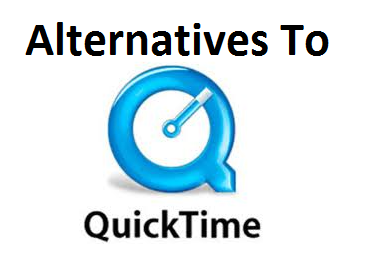 Here are some of the best alternatives to Quicktime for Mac:
Although you are working on Apple Mac platform, you can use the Mac version of Windows Media Player, which would prove to be a good Quicktime alternative for Mac. With an aesthetic redesign obviously adapted to the aesthetics of Mac OS X, this media player lets you play native Windows files such as wma, wnv, or Windows Media Video Screen, as well as the most popular formats on the Internet.
Movist for Mac, software that is based on Quicktime and FFmpeg, which incorporates all of these codecs to view all of our movies in comfort.  Play High Definition video up to 1080p quite fluently, and by floating your menus will be easy to use.
VLC Media Player, one of the media players can accompany you on all platforms including Mac, Windows or Linux, and rendering to perfection. VLC famous for its versatility and ability to play almost any video format, becoming one of the essential ones to be used in the company of Quicktime, or even replaced.You can control all aspects of display and audio, subtitles and management of tracks, rate and video size and color and brightness settings.
These were few media players which are very much capable of being used in place of Quicktime player. Yes, these are the best Quicktime alternatives for Mac.