We have shared some number of interesting posts on free Mountain Lion apps and its time for some paid apps. I am a huge open source lover and prefer using a free app over a paid app, and I am proud of this philosophy.
But no wonder, paid apps are some what better than the free apps and that is the reason that they do not come for free. If you do not mind spending some money on worthy apps, then you should definitely read this post.
In this post, I have compiled the top paid apps for Mountain Lion Mac OS. And we have tried to included apps of almost all the categories in order to make it a complete list.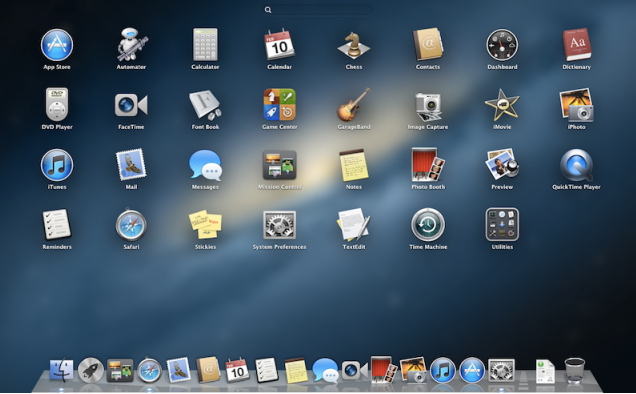 7 Top Paid Apps For Mountain Lion Mac OS
If you cannot live without a calendar, then you have to check this app out. It works in single stroke and creating / editing events isn't much of a task. It integrates well with your  iCal, BusyCal, Entourage, or Outlook. A must have calendar app!
Grand Theft Auto: San Andreas ($15.99)
I am a huge Rockstar games fan and fell in love with this production once when I first played Max Payne. And Grand Theft Auto series have been my favorite game. You play as Carl Johnson fighting the cops and doing things that gangsters do. An ultimate game!
iWork ($79)
Individually, Keynote, Numbers, Pages does make a powerful combination. And when you have all these running on your Mac, you can create and design beautiful documents, spreadsheets, and presentations on your Mac. In my opinion, its a must have.
KeyNote ($20.99)
I have never seen a program like KeyNote and may be this is the reason that its here in this list. This is an ultimate solution to create incredible presentations. If offers you with number of features like themes, animations, easy to use tools to add charts, photos, videos and much more. If you want to make an amazing presentation, then I wonder if there is a better tool than KeyNote to use.
Pixelmator ($15.99)
This is an image editor especially meant for Mac OS X. Apart from basic image editing features, this app also lets you do high end things. It includes advanced drawing tools, retouching tools, real filter machine, professional-grade color correction tools and much more. This app was also awarded as Apple Design Award Winner.
Reeder ($4.99)
If you do not mind spending on a good RSS reader, then you should try this out. It integrates will with Google Reader. And it lets you customize the whole interface so that it could help your reading. Using this RSS reader, you can share things straightaway on Pinboard, Delicious, Zootool, Twitter.
TotalFinder ($18)
This is one of the best Mac utility app I have come across. I have always found the Finder a little half cooked. And with TotalFinder, you actually have a powerful file browser on your Mac. And I bet, it would make your life easy on your Mac.
The best thing Mac is its apps. We would come up with more and more interesting lists of Mac apps.
Happy Mac-ing!