Just like every other iOS release, iOS 7 has been accoladed and criticized. And apparently, there are few negative things, which can be taken care slightly, if cannot be undone straight away.
This is post which will let you know about few things which can be done in order to save battery of your iOS 7 device. Whenever there is an update of any OS, it tends to consume more battery as it introduces new features which needs more battery.
I have read number of forums and posts to come up with some tips and tricks to increase battery life of iOS 7 and have compiled a decent list. Below is the list that I have come up with.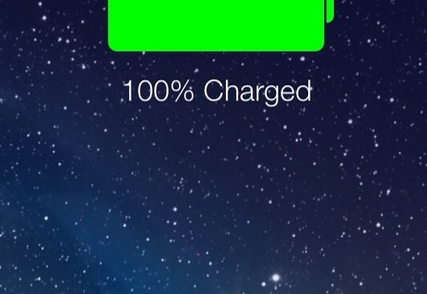 7 Tips and Tricks To Save Battery Of iOS 7
Disable App Refresh On Background
iOS 7 has got a feature which refreshes applications at the background. And its obvious that such feature consumes battery. I would recommend that you can disable this feature for few apps, you can successfully save some battery here. This can be done by changing the Settings of respective apps.
Disable AirDrop If You Don't Use It
Air Drop has been introduced in iOS 7 this time. And if you use services like Dropbox or do not use such services at all, then its better to kill this task forever, as it consumes a good amount of your battery
Disable Auto Brightness
Although Auto Brightness makes a better deal while reading in different lighting conditions. But this is a fact that auto brightness always throws more light than required. So, instead of using Auto Brightness, you can set brightness manually by using the Settings.
Disable Location Tracking For Few Apps
Its fine with me, if navigation apps like Google Maps are tracking your location, but if apps like Facebook, Twitter are doing the same, I would like to stop that. This activity by 5-6 (or more) apps does take some of the battery life. And you can help your mission of saving battery by disabling such feature. You can either do it by altering the respective Settings option of respective apps, or you can disable the same on the OS level by alterting the OS Settings.
Disable Paradox
Paradox might be a new iOS 7 feature, but we all know that this wasn't something out the box as many third party applications were offering the same since ages. But for a guy like me who is happy with his plain but catchy wallpapers isn't interested in features like Paradox. And this can be disabled by navigating as Settings>>General>>Accessibility and mark ON against Reduce Motion option.
Disable WiFi Hotspot Search
This is something that I always used to do, keep WiFi search option ON. You need to disable this feature by navigating as Settings > WiFi and turning OFF the feature named as Ask to Join Networks. This will make sure that your iPhone's battery is not wasted for searching WiFi hotspots when not needed.
Turn Off 4G IN Emergency
Yes, turning off 4G is not a good idea but its only recommended for emergencies. If you are running very low on battery, and you do not see any means to get your iPhone charged, then turn 4G off as it would have a great impact on your battery.