There was time when Mac was considered to be a machine built for artists. And I know that this one of those things which still stand true, but partially.
Considering this fact that some of the photographers are using Mac, I would like to list out few must have Mac apps for Photographers. These photography apps are not just photo editors, I have listed batch processing apps, post processing apps, photo organizers, panorama tools and much more.
And the fact I have labelled them as must have is that it would only help your photography in many aspects. And I have also ensured that I list out only free Mac apps. Lets get into the list now.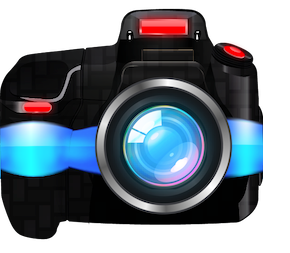 7 Must Have Mac Apps For Photographers
If you want to play with your panoramas, then this is one of the best free Mac photo apps. This app lets you bend your panoramas into interesting shapes, and thats the name implies, Flexify. The fact that you can change the shapes of the panoramas in single click would overwhelm you. And I bet that you would totally love it.
How about adding some flood effect? Take any picture you want and irrespective to the surroundings, you can convert that picture to an output where it would look as if the it had water everywhere. And the ripple reflection effects would make it look close to reality.
As the name suggests, its a trickery tool for images on Mac. Basically its a simple photo editor for Mac using which you can adjust colors, blur images, turn a picture to mosaic & painting, add frames, control few parameters and much more.
A program which can take care of your image processing workflow itself will save a hell lot of time. It would right? This amazing program comes with a customizable apple script which can be edited as per your workflow and would implement those changes in batches.
There isn't a better app than iPhoto in case you are looking for a photos organizer. iPhoto is more than just an organizer, and I won't be wrong if I mark it as a complete Photo Studio on your Mac because there is so much that you can do with this monster like application.
There are many plugins or Mac applications which would actually upload to either Facebook or Flickr or any another online service. How about having a single program which can take care of all the online services like Flickr, Facebook, PhotoBucket, KodakGallery and many more? Try this free photo uploader for Mac.
I really like the name of this application as its purpose is to rescue from the helpless times. If you have a corrupted media, then you can use this program to extract images from that corrupted removable media. Its definitely a must have app for Mac.
Most of the photography apps for Mac are paid, and these are the top free ones that I have come across. If you are aware of any such must have free Mac apps for photographers please comment and share with the fellow readers.