Here is a list of great and very useful broadband apps to get on your iPhone, whether it is the iPhone 3GS or the iPhone 4.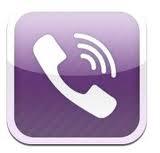 Speedtest.net Mobile Speed Test
This app is designed for people to see how fast the network on their iPhone is. In addition to your network speed, this app also gives you details on the length of time it will take to download an item on your phone and lets you know how good your connection is to the network.
BTFON Wi-Fi
BTFON Wi-Fi is provided by British Telecommunications and allows users to search for free Wi-Fi locations in the United Kingdom and around the world. People can use their BT email address to sign into the service and find a Wi-Fi location nearest to their location. Login information is stored on your iPhone, so you do not have to constantly sign in to locate a Wi-Fi connection.
Extreme Broadband Engineering Mobile Trainer
This app is aimed towards technicians and engineers and offers a variety of ways for them to advance their skills by viewing a wide variety of training videos. Users can learn about MoCA training and also challenge other people in the Skills Test Quiz Game. This app also features a product catalogue, spec sheets, product installation guides and a signal level calculator.
Skype
Skype is a free service on the iPhone that lets users send instant messages, call and participate in a video call with virtually anyone. This is a great service for communicating with people who live far away that you may not be able to see very often. The service operates over a 3G network or Wi-Fi connection and does require a voice plan. The user can make video calls with a camera that faces both the front and back so you can clearly see the person you are communicating with.
Viber
Viber is another app that allows the user to talk and text with another person who also has the Viber service. This app is completely free and you do not have to worry about any surprise charges for using the service. International calling is also free and you do not have to register or create an account before you use Viber. The sound quality while talking to someone on Viber is comparable and may even exceed the sound quality of a regular phone call. If you are on a plan with a certain amount of minutes per month, you can use Viber without using any of your mobile minutes.
Easy WiFi
This app gives you access to more than 300,000 Wi-Fi locations that you can use for free. Once you install the app and create an account you will have instant access to the service and can use it anytime. You can also gain quick access to sites such as Facebook, YouTube and Linkedin.
3G Test
3G Test allows the user to see how fast their network connection is and they can make comparisons to the network speeds of their friends. It is free to use and works with 3G, Wi-Fi and Edge networks. It also gives details such as signal strength, download and upload times and troubleshoot network connection problems.
Article written by Spencer Hogg from the SIM Only website