Apps are not just about productivity and utility, as they can prove to help you kill time too. I would like to prove the same in this post. I have compiled few Mac apps for fun and as I intended, these apps are just for fun.
These fun apps for Mac are small in size, simple in operation and offer you nice means to save yourself from instant boredom. The best part about most of these apps is that they are not addictive. But yes, this is totally subjective. Lets get into the list then.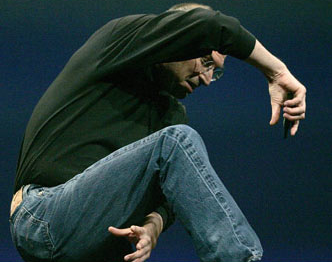 Top Free Mac Apps For Fun And To Kill Time
Some people love doing things on a photographs like putting mustaches, hats, funny glasses and things like that. If you are one of those, then this photo editor is meant for you. Just check it out!
Garage Band
Believe me, if you have even slight inclination towards producing music, then you will find Garage Band a great app to use. It would actually prove to be a serving a bigger purpose than just killing time. If you find Garage Band a tougher tool to use, then check out some cool free DJ Software for Mac which would serve similar purpose.
Minesweeper is a legendary game. I still remember the school days when I used to spend my whole computer lab class playing this awesome game. Its been around 2 years that I have switched to Mac, and I am totally in love with it. But the fact that it does not has Minesweeper does hurt sometimes. If you feel the same, get this Minesweeper alternative for Mac installed on your Mac machine.
Its a nifty app which is more than just a time killing app. More the time you spend on it tagging songs, better would be your playlists based on different mood. Trust me, I have used and it offers the best possible shuffles. And you would totally love it.
I know people getting addicted to it, but if you can keep yourself under control, its a fun app. You just have to build a character and then you can do anything you can imagine with that character in its virtual world.
Yes, this is same good old days Snake game that I am talking about. If this name has reminded of you fun times, then get it installed on your Mac without wasting much of time.