Mac Lion OS X and is by far the most advanced OS from Macintosh is apparently the best yet. But with time, as it gets overloaded and overused, just like any other OS, even Lion OS X might also give you speed related issues.
Here I am compiling some of the best ways to speed up Mac Lion OS X. Regardless the OS we are working on, there are few things that can be taken care, which would help you improve the speed of that respective OS. You can try them out on Mac OS X also.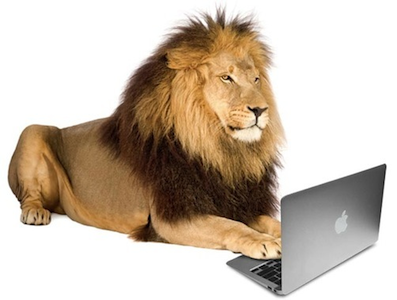 5 Best Ways To Speed Up Mac Lion OS X
Clean System Cache
While using browsers like Safari, Firefox, Chrome, you need to make sure that you clean cache now and then. These browsers save all the browsing information in its cache, so it would help you improving the speed of Mac Lion OS X, if you can clean cache and clear history
Uninstall The Unused Apps
There is no point in keeping the apps if you are not using them as you do not know, they might be running in the background and consuming resources, which in turn would hamper your Mac's performance.
Close The Programs Properly
Unlike Windows, applications do not close on Mac completely if you hit on CROSS (X) button as it would be still running in he background. In order to close the program completely, use Command + Shift + ESC, and this will kill its background process too.
Disable Unwanted Services
Just like in Windows, there are several processes running in the background so that hardware and software work smoothly, called as daemons. You can use a free app, Lingon in order to handle these services so that you can get things right.
Use Good Tools
There are number of tools which would help you speed up Mac Lion OS X. One that I would like to recommend is Stellar Speed Up Mac, with user friendly interface and amazing features, you would love this tool, as it helps you in cleaning unwanted junk, clean any volume drive to free up space and uninstall apps just by dragging and dropping.
I have compiled this list such that you wont find difficult to follow all these ways at a time and believe me, it would surely speed up Mac Lion OS X.