Widgets are one of the best things offered by Mac. Once you find few useful widgets for your Mac, you will start believing that the life has gone easier. In this post, I would listing out such must have widgets for Mac OS X Lion.
I have tried not to be specific and all the listed are widgets would prove to be useful to almost every Mac user. Personally, I am a big fan of Mac Widgets and I am pretty sure of that fact that once you are done reading this post, you will also fall for these widgets.
5 Best Free Widgets For Mac OS X Lion
iClipLite

This is a free clipboard manager. If you do lots of copy paste, then get this Mac Lion widget installed. In order to use it, launch the widget, click on any of the button, once it is activated some blue light would be displayed all around that button and you can start copying your text or images. And and copied stuff will stay there until you flush it. Pretty useful, right?
PEMDAS Scientific Calculator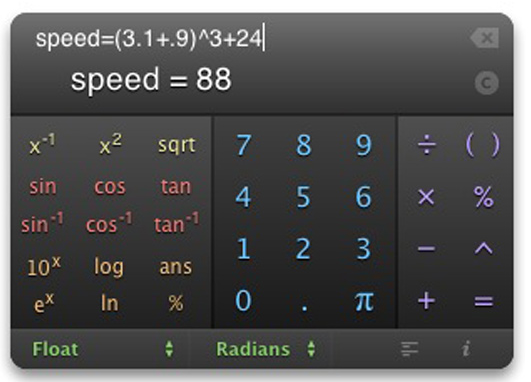 If you are student, then think no more and get your Mac equipped with this widgets. This is a scientific calculator for Mac OS X Lion which would solve all your advanced calculator needs. This award winning widget lets you switch from radians to degrees, work with trigonometric functions, records your history and much more.
SecretNotePadPlus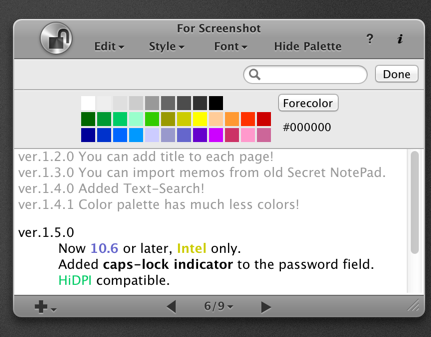 I love this widget. I always needed something where I can save my quick notes and password protect them. With this widget, I can create my notes (its color palate helps me get a nice text entry) and secure it with a password. It has been awarded as a 100% Clean by Softpedia.
TunesText
Song Lyrics is the most search item ever on Google. And I am quite sure about the fact that you tool look for lyrics on Internet. With this widget, you need not explicitly search for lyrics. While a song is being played on iTunes, this widget will search lyrics automatically and let you sing along instantly song after song.
Weather Channel Widget
I know a number of people who like to have weather updates everyday. So, how about checking out Mac OS X's handy widget? You just need to set your location and you will have weather updates of that location. Its quick and pretty accurate.