iPhone is undoubtedly is more than a powerful smartphone. You can feel its power only when it is in your hand and is boosted by some good useful apps. If you are into blogging, how about some free blogging apps for iPhone / iPad? That does not sound bad all, right? These free ipad / iPhone apps would prove to be more than handy as it would let you blog any where and any time.
If you believed that blogging can only be done on computer, then the below apps which would just prove you wrong. These apps are just meant to help your blogging interest. So check with our compilation of some good ipad / iPhones apps for blogging.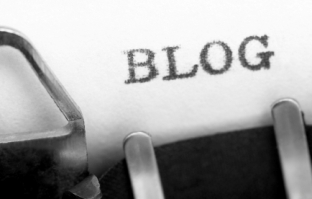 5 Best Free Blogging Apps For iPhone / iPad
If your blog is running on WordPress, then there is no better app than WordPress app for iPhone / iPad. This free app would let you blog exactly the same way you do on your computer. This free iOS app is very popular among the bloggers who blog on WordPress platform. And the fact that it offers you with all the features that the conventional WordPress terminal on your computer has.
If you blog on Blogger, then here is a free iPhone / iPad app for blogging. This app lets you blog on Blogger the way you do on your computer. Once you use it on your iOS device, you would find it as an easier and faster way to blog on iPhone / iPad.
This app lets you manage your posts and comments right from your iOS device. It lets you edit content in different modes which include, Text, Markdown, Textile, and Raw HTML. And the fact that lets you support multiple number of Squarespace sites makes it a powerful app to have.
If you have a Tumblog, then this is the app which needs to be there on your iOS device. It lets you post Text, Photo, Quote, Link, Chat, Audio or Video straight onto your Tumblog.
This is one of most popular iPhone among the professional bloggers. It lets you kick start live events, publish your content, manage comments, and many more things. If you are reporter, or journalist, then this app deserves a try as it lets you publish stuff in real time.