Not long ago Mac was considered as the safest OS on the planet (although it still is), but it is no longer safe from malware, virus and other unwanted elements.
Recently thousands of Mac machines across the globe have been attacked by Flashback malware, hence exposing the fact that just like any other OS, Mac also needs a good anti virus program.
Almost all the big names which develop products for Windows like Norton, Kaspersky, McAfee etc have their Mac specific products. But in this post, I would listing out the best free anti virus for Mac. Yes, all these Mac anti virus programs are free of cost.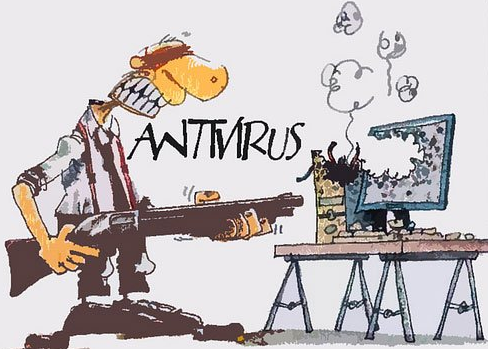 5 Best Free Anti Virus For Mac
Avira Free Mac Security
Their tag line says, "Sorry virus, you're too late. Avira got here first." Unlike a conventional anti virus program, this Avira anti virus program for Mac is a light weight program which does not consume much of your machine's resource. Avira has been there in the anti virus market since 1986 and this installs the user's trust and faith.
ClamXav
Here is another Mac anti virus program which hardly consumes any of your machine's resources. With a user friendly interface, you would love using it as it updates itself almost every day offering you an upto date protection. With all the basic features of any conventional anti virus program, you would not face any sort of issues using this free anti virus.
iAnti Virus
This free program from PC Tools has been there since quite a while. With variety of scan options and real time protection, you can have a tight protection against malware and virus on your Mac machine. Like most of the modern day anti virus program, it is low on resource usage and gets automatic updates to ensure your Mac is safe from latest malware and virus.
Sophos Anti-Virus for Mac Home Edition
In 2011, Sophos won the award for Best Anti-Malware Solution over the names like Norton, Kaspersky, McAfee, and many more. It is completely user friendly and worth a download. In addition to forced scans, it keeps on scanning for malware and virus at the background without eating much of your computer's resources. With its updated protection, you can feel safe with Sophos installed on your Mac.
VirusBarrier Express
This is Mac app features on Mac App store by Intego meant for protecting your Mac from viruses, Trojan horses and other types of malware. It scans zipped folders, scans, finds and fixes affected files, and does not consume much of your machine's resources.