There are few things about every marvelous gadget that pisses you off. Whether it would be an Apple device, a Samsung device or it may have been manufactured by any other company, there is something about every gadget that makes you think of finding a better way.
One of such problems is transferring photos from iPod Touch to computer (especially, the computers whose library is not synced with the iPod Touch). Unlike any other Android device, you cannot simply connect iPod Touch in Data Storage mode and manually copy the photos (or any file for that instance), and paste it in your computer.
It isn't that simple for iPod users. Below are few ways which would let you get your photos from your iPod Touch onto your computer.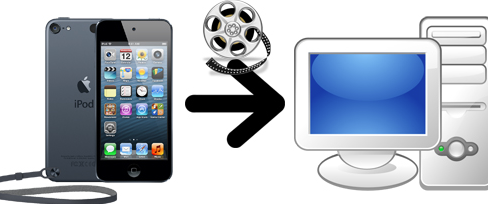 3 Ways To Transfer Photos From iPod Touch To Computer
Transfer Photos Using iPhoto
If you have iPhoto installed on the computer, then copying photos from any iPod to that particular computer is a piece of cake. Below are the steps to use it:
Launch iPhoto on your computer or Mac

On the left hand side panel, click on the iPod Touch and then select all the photos that you want to copy using Command button
Once the selection is done, click on Import Selected button
It will take some time (depending on the number of photos) and once done, click on File button on the Main Menu and click on Export to have them at any of your desired location
That is it! This is how you can transfer photos on to any computer if it has iPhoto installed on your machine. This works like charm on Mac machines.
By Taking Backup Using iTunes
Its a pretty unique way to extract photos form iPod Touch by taking its backup. Below are the steps:
Launch iTunes and connect iPod Touch to your computer
Now open Scanner and Camera Wizard, browse to the location where you want to but your photos
And also make sure that you choose all the photos that you wish to have
Click on the Next button and then you would soon have these photos on the chosen location
Easy Way For Windows Machines
You would surely love his method as its a simple way to put the photos onto your computer. All you need to do is plug in your iPod Touch and let your computer detect it.
Once its Autoplay is launched, click on the Import pictures and videos option. There you will find a Import Settings link, just click on it.
There you will find the Import To field, which can to directed to the location where your Camera Roll photos can be transfered. Just check out the whole settings window, and see if you wish to do any changes in the settings.
Once all the preferences have been set, click on OK button and this would start importing the photos from iPod Touch to your computer. You can find it under the recently imported section in the Windows Photo Gallery.
These are the three best ways to transfer photos from iPod Touch to computer without iTunes.