The safest and quickest way to install multiple OS on any Operating System. Personally, I would never like to mess with my existing OS just to test some other OS in the market.
But once I came to know about programs like VMWare, running multiple OS has become fun. And since I have switched on to Mac, I have been looking for free VMWare alternatives for Mac OS X and I have found few good ones.
I have compiled a list of few free VMWare alternatives for Mac OS X which would let you install multiple OS on Mac with so much of ease. And the fact that all these programs are free and easy to use, is just like icing on the cake.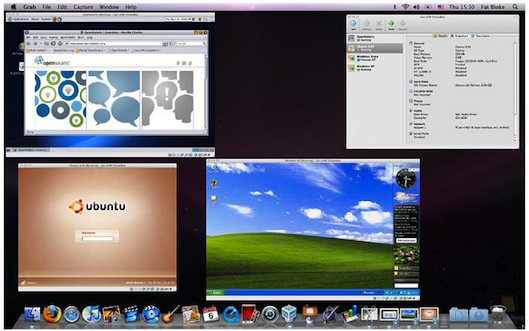 5 Free VMWare Alternatives For Mac OS X
Parallels Desktop
This is a virtual computer program designed for Mac which lets you run Windows, Linux or any other operating system on any version of Mac OS. And the fact that it is developed for just Mac users surely makes it one of the best virtualization tool for Mac.
QEMU
Here is an open source emulator which lets supports almost all the virtualization architecture pairings. And with additional tools like QEMU-Manager, managing other things on this virtualization tool for Mac is completely user friendly.
VirtualBox
I cannot label Virtual Box as an alternative for VMWare as it is more popular than VMWare among the Windows users. And the fact that it is compatible on Mac makes it more powerful. It is a x86 & AMD64/Intel64 virtualization product which lets you install and run number of operating systems.
VirtualBox OSE
This is an Open Source program whose complete source is available. And if you are a Virtual Box fan and looking for its alternative to run multiple OS, then this program released under the GPL deserves your attention.
VMWare Fusion
Now this is one of the few virtual computer programs which are only and only dedicated to server Mac. I have seen people using this tool on their Macs to install and run Windows in order to use the applications which are not compatible on Mac.