As a PROUD MacBook owner one of first doubt I had was how to burn CD / DVD on Mac. Since past 7-8 years, I have been using Nero on my Windows laptop, so I tried to find if there are any good free alternatives to Nero for Mac.
I did some reading, and testing and have come up with this compilation of free Nero alternatives for Mac which would let you burn discs on your Mac just the way you have doing all this years.
These disc burning tools for Mac are completely free and you can write CD / DVD in no time with the help of few clicks. To be precise, using these tools is so very easy and you need to Google out for help.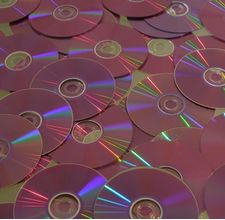 3 Free Alternatives To Nero For Mac
Burn
Burn is one of those free Mac applications which would impress you the moment you start using them. With this Nero alternative for Mac, you can do all those things that you used to do with Nero on Windows which include writing CD / DVD, copying data into discs, creating CDs and DVDs. All and all, this is a complete disc burning solution for Mac.
Disco
Unlike the same sounds, this is a free tool to burn discs not to hear or make music. With sophisticated user interface, you would find that writing CDs and DVDs on Mac is so very easy.
SimplyBurns
If you have been using Roxie Toast, then you would find SimplyBurns a similar turn but the fact that it is for free and Toast not, makes you to pay some attention to this alternative to Nero for Mac. Writing discs using this tool is so very easy as its user interface is not at all messed up.