Unlike Windows, Mac does not offer you with a Add / Remove Programs option. But it does not mean that uninstalling apps on Mac is difficult. There are number of ways by which you can uninstall apps on Mac.
You can either use a third party tool to remove apps installed on Mac, or simply drag the files in the trash bin. We would be discussing all the best ways here.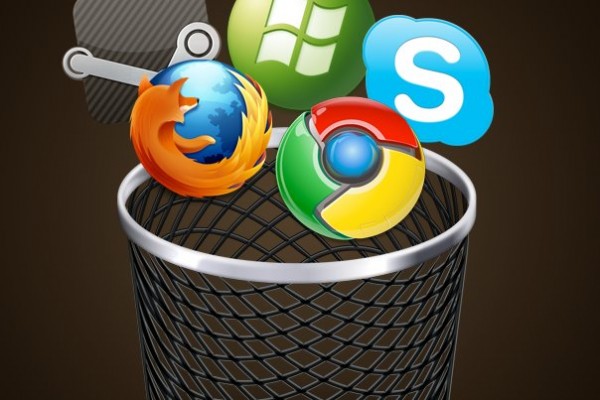 Use Trash Bin To Uninstall Apps On Mac
This is the most common and easiest way to remove Mac apps. All you need to do is simply drag the app and drop it on the trash bin. That is it, it would uninstall the app from mac.
Use Macintosh HD To Uninstall Apps On Mac
STEP 1: Once you login to your Mac desktop and click on Macintosh HD.
STEP 2: Now you need to check out the applications which are currently installed. So, click on Applications icon.
STEP 3: Now you can either uninstall apps one by one or you can opt to uninstall them in batch.
All you need to do is, use the CTRL key and select all the apps that you want to uninstall and then click on the option, Move To Trash. That is it!
Use AppTrap To Uninstall Apps On Mac
AppTrap is an easy to use uninstaller for Mac. Once you download AppTrap, you can easily start removing apps from your Mac.
Now double click on AppTrap.dmg file and follow the instructions to install this Mac Uninstaller. Once you are done with the installation, click on the AppTrap Start Button. And make sure that you check the Start automatically on login option.
So when you drag any app into the trash bin, a window from AppTrap would pop up asking, if you want to remove all the associated files too.
That is it!