I am pretty obsessed with my MacBook and could not think of loosing it. I do not mind if you call me materialistic, but that is what my MacBook means to me. If you are like me, and want to ensure that you should be in a position track stolen / lost MacBook or Laptops, then this post would help you.
Gone are the days when you had to count on Police to track your stolen gadgets as there are ways to track them even when they are lost. There are free and paid services available which lets you track your gadgets. And I do not mind paying few bucks to ensure that I could always find my lost or stolen MacBook.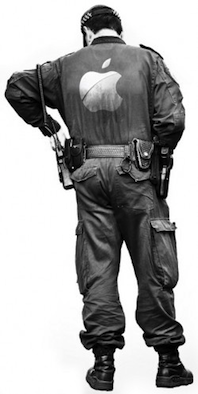 3 Best Ways To Track Stolen MacBook or Laptops
Hidden
This service is just meant for protecting your Mac as their tag line says, "When your Mac is lost or stolen, Hidden will show you where it is and who has it." Once you get to know that your MacBook is stolen, all you need to do is login to its webportal and mark your MacBook as stolen.
This will trigger the functioning of Hidden, and it would locate your MacBook. captures the pictures of the thief, captures the screenshots of your MacBook use. It is recommended by name like, abcNews, Yahoo!, BBC, WIRED, The New York Times, CNN and many more names. Check out its different pricing plans before you buy it.
Undercover
Using this service, you can track your MacBook and iOS devices. It is undoubtedly the most advanced tracking system ever developed for a MacBook or iOS device. It captures screenshots on the Mac and send to you at regular intervals.
It also captures the photos of the person using it every 8 minutes. And its super advanced tracking system lets you track lost or stolen iOS device or MacBook accurately. In addition to the conventional money back scheme, Undercover promises to pay you back the subscription money if it fails to track your lost MacBook.
Prey
Last but not the least is Prey which is an open source tool meant for tracking lost gadgets. It is compatible on Mac OS, Windows, Linux, Ubunta and Android. Since its free of cost, I have tried it on number of devices and have to say that its worth trying.