It is a statistical fact that song lyrics have been right at the top 3 searches on Google every month. And this single fact is enough to tell you the reason why am I writing this post.
If you are working on Mac, then there are few incredible apps for you which would search and find lyrics automatically, and you get to play them while the songs are being played on iTunes.
All you would need to do is download any of these apps, install it, do some tweaking and you are all set to get lyrics on iTunes on Mac for free. And the fact that these apps work in real time makes it more incredible.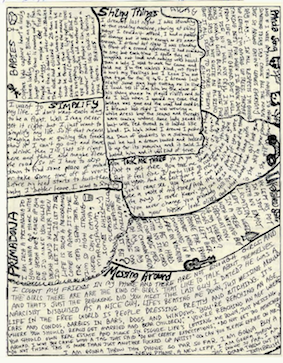 3 Best Ways To Get Lyrics On iTunes On Mac For Free
Get Lyrical
This app is actually meant for iTunes regardless you are working on Mac, or Windows. Just get your Mac powered up by this app and you are all set. It offers some interesting features like  Tag Current which gets you the lyrics of current playing song automatically. And you can also extract lyrics of multiple songs with its Tag Selection. And its Active Tagging feature is the one to look out for.
pearLyrics
This is actually a widget not any Mac app. This sync with your iTunes automatically once it gets installed on your Mac. All you need to is just check with the widget while you song is being played on iTunes as it would be displaying you with the lyrics of the song. An easy way to add lyrics to iTunes on Mac.
TunesText
TunesText is also a widget that automatically finds the lyrics from Internet and display it to you while songs are being played on iTunes. All you need to do is play any song on iTunes and then check out the widget which would be playing the lyrics. I like it more than any other lyrics widget for Mac as it is fast.