Album Art is just than a cover label of the album when it is considered for music players or iPod / iPhone. There is no doubt that when the song plays, if you have the album art being displayed on the screen of your iPod , iPhone or music player, it looks amazingly good.
Here, we would be talking about the 3 best ways to download album art for free. Out of all these three ways, one is a web service, one is a third party tool and last one is by using iTunes. You can check them out and go with the method you feel is appropriate for you.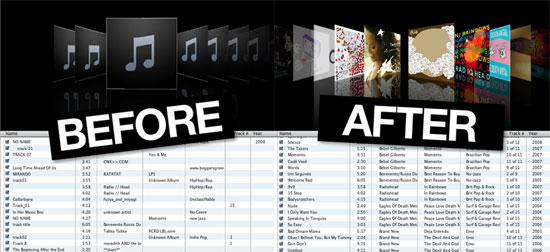 3 Best Ways To Download Album Art For Free
Use Album Art Downloader
This free program namely, Album Art Downloader is actually an open source program which is an album art grabber. And if you want to work with this tool, you need to make sure that songs of each album are placed in separate sub folder. Once you are done managing the songs and albums, its time for you to use the program.
Now on the right panel,  you sell all the sources from where it would be looking for album art. So, make sure that you disable the Local Files option as it would consume a lot of time and moreover it wont be helpful.
Navigate to File > New > File Browser, or else hit the shortcut, Ctrl +B. There, choose the folder which has got all the albums segregated in different sub folders. And let the tool do its work now. It would search and display you with the album art which has been found. Just download it!
Use iTunes
In order to use iTunes to get your album art, it is necessary to have an Apple ID. When you get yourself an Apple ID, launch iTunes and then click on Advanced on the Main Menu. Then, click on the Get Album Artwork button. Follow the instructions and then it would try to extract all the art work available from the iTunes.
Use Web Service
There is a free web service namely, Art4iTunes. You can use this online service to get the album artwork for free. To use this service, you need to have the playlist in plain text format, which can be created by navigating as , File > Library > Export Playlist (use Plain Text).
Now you upload the list to the service and it would search for the album art. Once it is done, all you need to do drag and drop the artwork on the image box in the iTunes,
These are not the only methods to download album art for free. But we tried to cover the best of all ways. Since all the methods are difficult, you can go with the one which you find easy. Please do share if you are aware of an easier and smoother way.