I have always respected storage regardless I had enough space on my hard disk or not. And trust me, even 1 MB makes a difference. If you can spend some time on iTunes and see the number of duplicate songs you have, you would be shocked.
And by deleting all the multiple songs, you can recover a good amount of storage. iTunes does offer a way to list out all the duplicate songs and delete them, but this method eats up a hell lot of time and efforts.
Instead of going by the conventional way, you can make use of the third party programs to find and delete the duplicate songs from iTunes on Mac. And I recommend such ways because its quick and asks quite a lesser amount of efforts, which obviously makes it a better way.
3 Best Ways To Delete Duplicate Songs From iTunes On Mac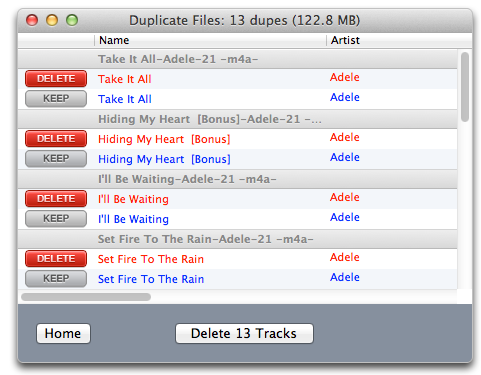 This program can be used on Mac as well as Windows. This is not just a duplicate song remover, but it also removes multiple entries from all the iTunes Playlists put together. In addition to it, this program removes the dead tracks (moved or deleted songs from Finder). It is surely one of the best ways to recover space by removing repeated audio and video files from iTunes.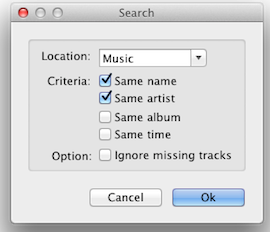 Its pretty much similar the conventional way that iTunes lets you get rid of duplicate songs. But the fact that iMDeduper offers decent filtering options makes the whole deal pretty solid. Check it out, it actually unleashes the iTunes capability to delete duplicate songs.
Its an open source program written in Java which lets you delete duplicate files added into iTunes. Its compatible for both Windows and Mac, but its more advanced for Windows where it can remove orphan tracks, monitor the music directory and add songs automatically. But for Mac, the basic purpose of removing duplicate tracks would be served.
There is one more way which is, Doug's script which will let you identify duplicated songs with the help of super powerful filters and then get rid of them.
Check them out and see which one would you prefer. Let us know your experience with these tools.