We have been sharing a lot of information on OCR lately such as OCR apps for computer, Mac, Android. Now how about some free OCR apps for iPad and iPhone. And using these apps you can convert images to text on iPad and iPhone straight away. And yes, these apps are totally FREE.
The free OCR apps for iPad and iPhone would let you convert any image you have to text. You can even click pictures of any page of a book, and then use these apps to convert to editable text without any sort of fuss.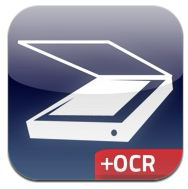 3 Best Free OCR Apps For iPad And iPhone
Image Search
This free OCR app for iPad and iPhone lets you capture a book page, newspaper, business cards or anything and lets you convert image to text. All you need to do click and use this app, and you have your text in editable format.
Image To Text
As the name suggests, this is the another OCR app for iPhone and iPad that you might be looking for. Simply take a picture and then use this app to convert it into ASCII text and start editing it the way you want.
Word Lens
This is an interesting app which lets you covert images into editable text, and while doing that it translates it from one language to another. Is not it incredible? Right now, this app supports Spanish and English. Yes, you have to purchase the language packs. It is a very good app to try.
If you are not happy with any of these apps (which would be harsh to say for free OCR apps), then you can try out the newest Google Docs as it features OCR plugin now. I hope you would find this post useful, please comment how you like it.