Here is a brand new app in the Mac App Store from the house of AutoCAD makers and its christened as 123D Design. And as the name suggest, this program is meant for creating 3D models and designs.
Although its a free app, but it is capable enough to create some high quality designs. The three-dimensional structures can be created in no time because the tool includes options for textures and forms that can greatly facilitate the process (as well as other interesting features).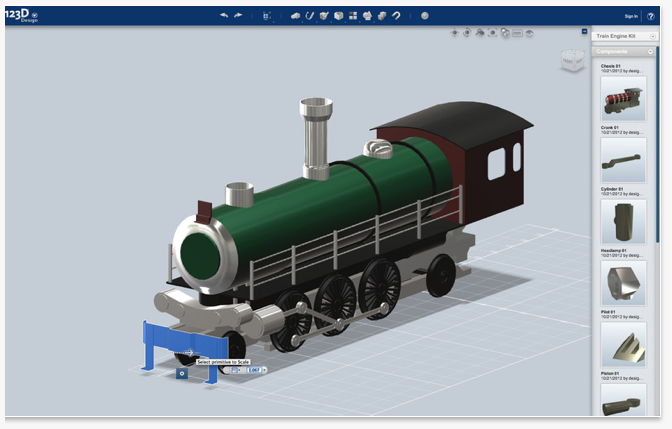 123D Design for Mac does not require the user to have advanced knowledge and application is quite educational because it lets you practice beforehand with prefabricated model. To make matters more interesting, the projects developed with the program can be printed and stored online in an account of Autodesk.Its easy to use tools would let you concentrate on what you are designing rather than how you are designing. It creates natural connections between different parts, so that when the object is moved, you could see the junctions connecting the parts move accordingly.It even lets you add some realistic materials like plastic, ceramic, metal in order to make the whole business more authentic.
If you are planning to use your Mac to create 3D designs without the need for complex programs then have a look at this option and tell us what did you think? And I am sure that most of you would have good things to say about this.